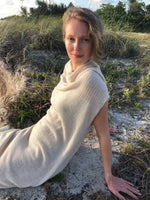 Cashmere makes you feel good about yourself
The collection is inspired by the comforting feel of the exquisitely soft cashmere knit. Laid back luxury of relaxed styling, effortless chic appearance, and soft silhouette. The ultimate happiness to the body.
Unique couture designs with delicate balance between classic and contemporary style. Prefer flats or heels, look and feel good with both.
Not only style but sense of Comfort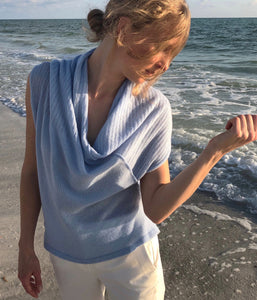 Dropped Shoulder Top
This piece is a timeless favorite. Elegant and ultra feminine top with a sophisticated neckline decor. Perfect piece day to night. Relax or travel it gives you the ultimate comfort with style.
Shop Now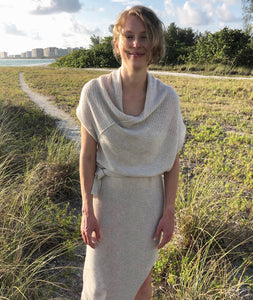 Dropped Shoulder Dress
Make every day an event to look outstanding and feel special. Soft cashmere yarn blends with metallic yarn of silver to add a little sparkle to this dress.
Shop Now
Featherweight Shrug
Cashmere is all about feel. Going out or staying home this weightless piece gives you the joy of comfort. Relaxed elegance, fluid silhouette and the nurturing feel of the soft cashmere knit.
Shop Now